Dom Digioia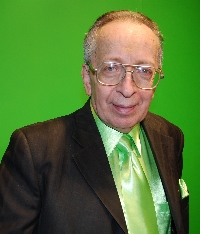 Dom is the owner of MUSICART SERVICES in Clifton,with vocal and instrumental instruction, recording production services and entertainment.
A composer and songwriter, Dom has performed original songs on television and major venues in the tri-state area, served as Music Director for Cameo Productions in Sparta, NJ and internationally for Steve DePass.
He completed a 5 year solo piano engagement at Arturo's in Midland Park, recently at Trovato's in Oakland, is a music career consultant and is a certified BA in Music Education, patient and highly experienced teacher for all levels.
He has recently created a helpful club for musicians and fine artists, The Musicart Club (http://musicart.ws) and is the producer and co-creator of an original stage and musical film project - Sesom-The New Laws.
A Juilliard piano scholarship winner, Trumpet major at NJCU, Dom is an experienced solo and band performer and teacher in many genres. Having also backed National 50's acts such as The Skyliners, The Platters, The Exciters and The Harptones.
Dom is excited to be the Musical Director and keyboardist of Jersey Sound.