Phil Bruno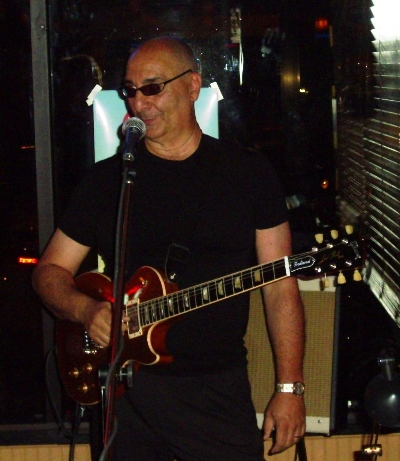 Phil has been playing the guitar since the age of seven. He grew up in the Silver Lake section of Belleville and was first influenced by fellow Silver Laker Tommy DeVito, founder of the 4 Seasons and member of the Rock and Roll Hall of Fame. Phil's musical career began in 1974 with Natural High. He became a member of the group Sidewalk Symphony from 1980 to 1984. He took a break from performing from 1984 to 2000. During this period Phil was writing and doing studio work. He performed occasionally with his long time friend and music mentor Sandy Renda, opening for such acts as Patty Loveless, Charlie Daniels and Asleep at the Wheel.
He has shared the stage with Johnny Maestro and the Brooklyn Bridge, Larry Chance and the Earls, Arlene Smith and the Chantels, and The Dubs to name a few.
Some of Phil's favorite guitarists are Duane Allman, Clapton, Dickey Betts, Carlos Santana, Brian Setzer, Stevie Ray Vaughn, James Burton, and Vince Gill.
In 2000 Phil joined the Cameos until he formed Jersey Sound in 2005.